Ladies Night Out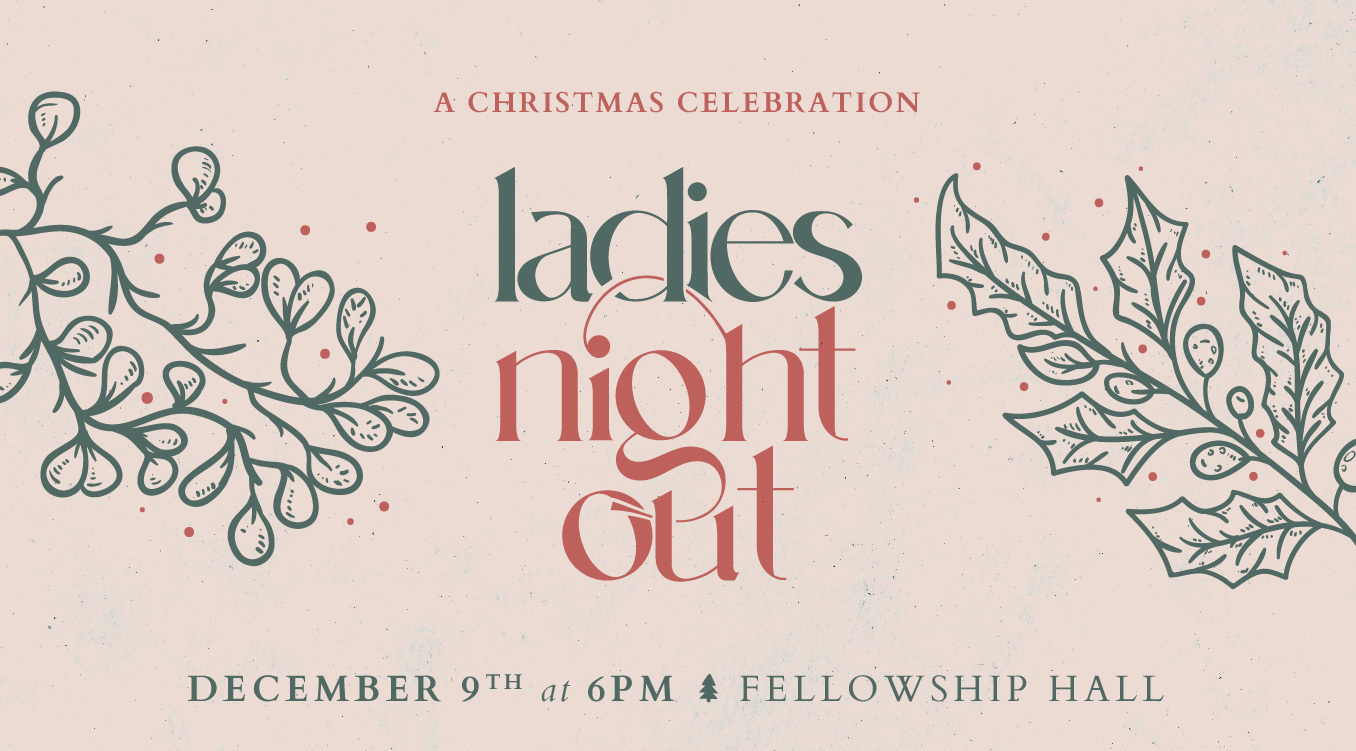 Join us for a fun, festive & Christ-centered event
as we focus on Jesus as Light of the World and get to know one another! Tickets are $15 per person and will go on sale after church service starting Nov 5 and ending Dec 3 or if we sell out.
6:00pm
Doors Open
6:10pm
Welcome and Intro to the Evening
6:15pm
Mixer Game – "Getting to Know You"
6:30pm
Christmas Turkey Dinner - Buffet Style
(Yes there will be a vegetarian option!)
7:30pm
Worship
7:45pm
Devotional by Carmen Radke
8:05pm
Last Worship Song
8:10pm
Door Prize Draws
8:15pm
Christmas Trivia Game - Kahoot!
8:30pm
Closing Comments and Announcements