Marriage is a Team Game 2023

We invite you to join an interactive weekend devoted to building the oneness that God intended for marriage. Combining stories from their life experience in the NHL and beyond with activity, discussion, and contemplation from a Biblical perspective, Ryan and Jennifer Walter intend to facilitate a weekend of fun, learning and growth to help every couple on their journey towards the ultimate team.
Date
Fri. February 17th – Sat. February 18th


Cost
$25/person
Includes Saturday lunch

Venue
Cloverdale Baptist Church


guest Speakers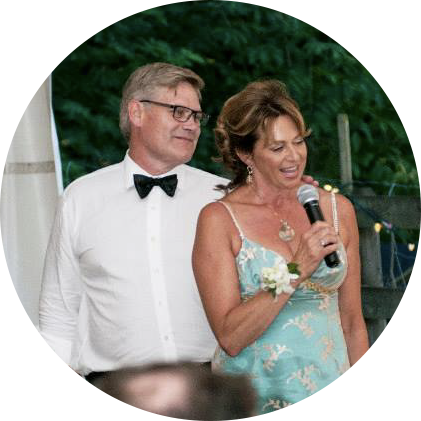 Ryan & Jennifer Walter


Ryan and Jenn are best friends as well as business and life partners who have been married for over 40 years. The pride and joy of their lives is not the Stanley Cup (although that was fun!) but their 5 amazing kids and incredible grandchildren.
Ryan and Jennifer's speaking, training and coaching come directly from:
Experience: Ryan spent 17 seasons in the NHL as a player and coach, before broadcasting hockey games on radio and TV, choreographing hockey for Hollywood, and leading a professional hockey team as President and CEO. Jenn has been married to hockey (not to mention living as a hockey mom) for over 40 years.
Education: Jenn earned her honours BA in English and Canadian Studies on the Dean's List, and Ryan achieved, with Great Distinction, a Master's Degree in Leadership Business.
Conference Schedule
Full schedule coming soon...

Friday
7:00–9:00pm
Dessert & Fellowship
Saturday
8:30am
Doors Open
9:00am
Session
12:00pm
Lunch (included)
3:30pm
Conference Ends

Questions? Contact Us