Men's Ministry
Mission
Mission Statement
Our purpose
The Mission of men's ministry at Cloverdale Baptist Church is to train and equip men to be God fearing leaders in their homes, in their places of work or school, and in the church. (Ephesians 4:12; 2 Timothy 3:17)

Vision Statement
What the future looks like
As an overflow of Christ's work in our lives, we will be a group of men that passionately seek holiness and truth, actively serving and loving our families, our colleagues, and our church as God fearing, Word saturated, Christ empowered, servant leaders. (1 John 3:18; 1 Peter 1:14-16; Ephesians 4:24)

Strategy
How we will achieve the vision
We will achieve our vision by taking men who desire to be faithful, available, and teachable and bring them into accountable relationships under God and with each other. We will actively pursue men connecting them to God, His Word, and each other for the purpose of winning, growing, and training God's man in Christ. (1 Thessalonians 5:11;Col 3:16; Prov 27:17)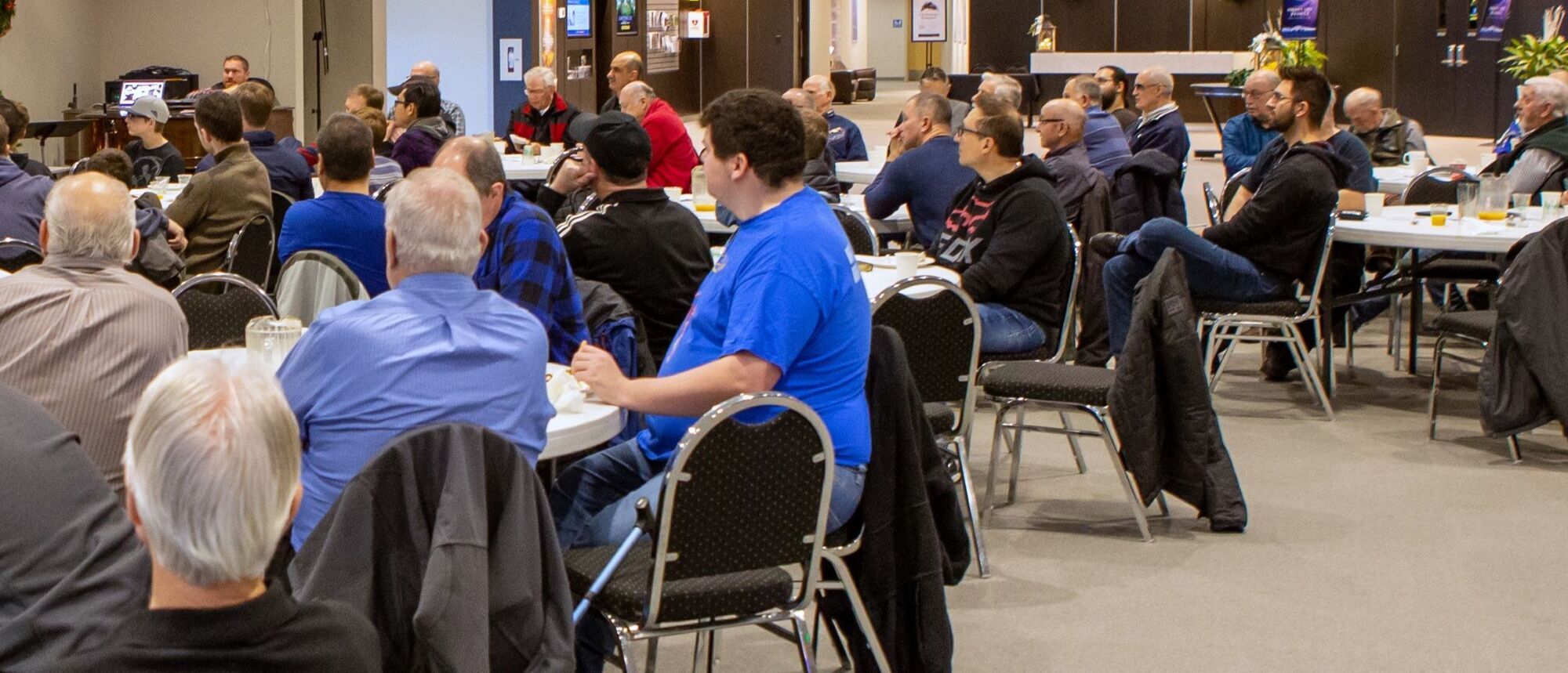 Commitment
As Christian men and spiritual heads of our households, our 10 point commitment is to....
Honor Jesus Christ through prayer, worship and obedience to His Word, through the power of the Holy Spirit;
Practice spiritual, moral, ethical and sexual purity;
Build strong marriages and families through love, protection and biblical values;
Support the mission of our local church, by honoring and praying for our pastor and leaders by actively giving our time and resources;
Influence our world, being obedient to the Great Commandment (Mark 12:30-31) and the Great Commission (Matthew 28:19-20).
Totally surrender our lives to Christ as our Savior and Master.
Develop a servant attitude, modeled after that of Jesus.
Be a reader, knower and doer to the Word.
Pursue vital, trusting relationships with other Christian men, understanding that we need brothers to help us keep our Christian commitments.
Participate in a Christ-centered, disciple-making men's ministry in our church.
---
Men's Breakfasts
Men's Breakfast occur on the first Saturday of each month (September-May). This is a time for men to get together for food, fellowship and a time of study and prayer while we reflect on God's Word.