Marriage is a Team Game 2023

We invite you to join an interactive weekend devoted to building the oneness that God intended for marriage. Combining stories from their life experience in the NHL and beyond with activity, discussion, and contemplation from a Biblical perspective, Ryan and Jennifer Walter intend to facilitate a weekend of fun, learning and growth to help every couple on their journey towards the ultimate team.
Date
Fri. February 17th – Sat. February 18th


Cost
$25/person
Includes Saturday lunch

Venue
Cloverdale Baptist Church


guest Speakers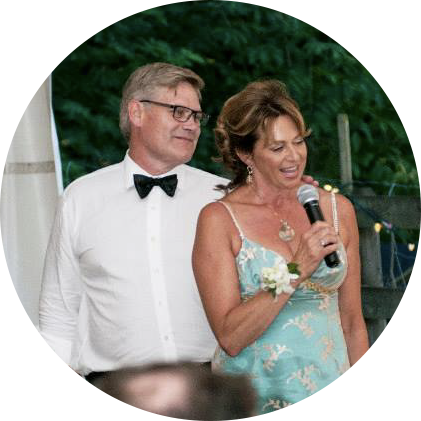 Ryan & Jennifer Walter


Stanley Cup Champion and NHL Man of the Year, Ryan Walter, has been a TV broadcaster, author, business-owner, actor, NHL coach, and President of a professional hockey team. His wife, Jenn, is a hockey wife/hockey mom, speaker, blogger, and editor who shares Ryan's passion for inspiring people's best.
In addition to raising their 5 children and playing with their 6 grandchildren, Ryan and Jenn have been speaking, training, writing, and thriving in married life together for more than 40 years. They both serve on the Board of Directors of Partners International Canada and Ryan is a member of the Seton Hall Stillman School of Business Leadership Advisory Council.
Conference Schedule


Friday
7:00 Pm

Warm-Up: The Momentum of Marriage
Dream and discover our next best steps
9:00 pm
Dessert & Fellowship
Ryan and Jenn's Team Journey
---

Saturday
8:30 am
Doors Open
9:00 am

1st Period: The Mindset of Marriage
Navigating the Six Mindsets that impact our relationship
10:00 am
Intermission (Coffee Break)
10:15 am
2nd Period: The Language of Marriage
Communicating to connect
12:00 pm
Lunch (included)
1:00 pm
3rd Period: The Emotion of Marriage
Discovering the heart of team
2:00 pm
Overtime: The Mission of Marriage
Serving through strengths
3:30 pm
Conference Ends

Registration closes on February 15th
---
Questions? Contact Us